Nigel Moore, Senior Renewable Energy Technologist, CAFRE
At the recent Heat from Biomass workshop organised by CAFRE in association with Original Heating, attendees were extremely impressed with the performance of the biomass system installed by Lord Brookeborough to heat Colebrooke House and the associated Spa.
Following presentations from CAFRE and Original Heating, Lord Brookeborough outlined how the need to reduce heating costs and the potential to use wood produced on the estate produced the stimulus to research the use of biomass heating. The introduction of the Renewable Heat Incentive (RHI) was the key to progress.
Heating is currently supplied by a 99kW KWB boiler using locally produced wood pellets, with the potential of switching to woodchip produced on site at a later stage.
Space and connections have been left to allow for additional capacity to be added when further developments around the old courtyard are completed.
While considerable savings in greenhouse gas emissions have resulted from the switch from fossil fuel to biomass, Lord Brookeborough indicated that his main driver was the financial saving.
Following the accreditation process with Ofgem, the quarterly RHI payments result from meter readings, which indicate the amount of heat actually utilised, adding considerably to the savings in energy costs.
Those attending were very impressed with his enthusiasm and presentation of all the issues involved, and the financial details, with many commenting on how useful the workshop had been.
There will be a further opportunity to consider issues around the RHI at the Practical on-farm Renewable Energy event at Greenmount Campus on Tuesday 29th October.
For further information contact Cathal Ellis at cathal.ellis@dardni.gov.uk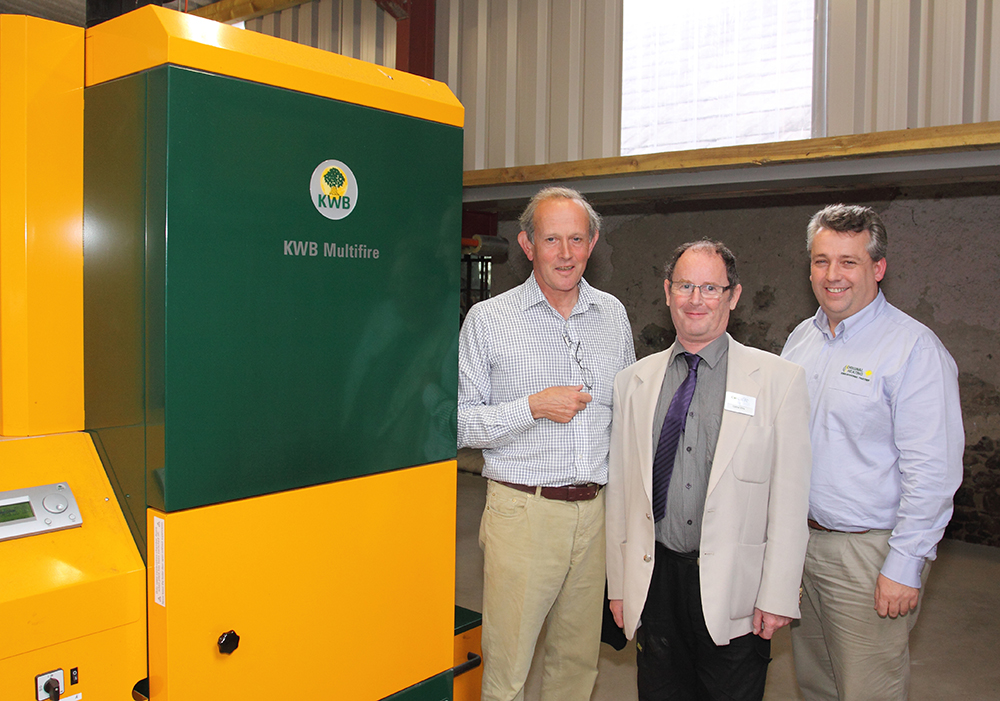 Lord Brookeborough with Colleen and Nick Lowry, Fivemiletown, at the CAFRE workshop which examined how biomass heating is used to heat both the House and Spa at Colebrooke Park.