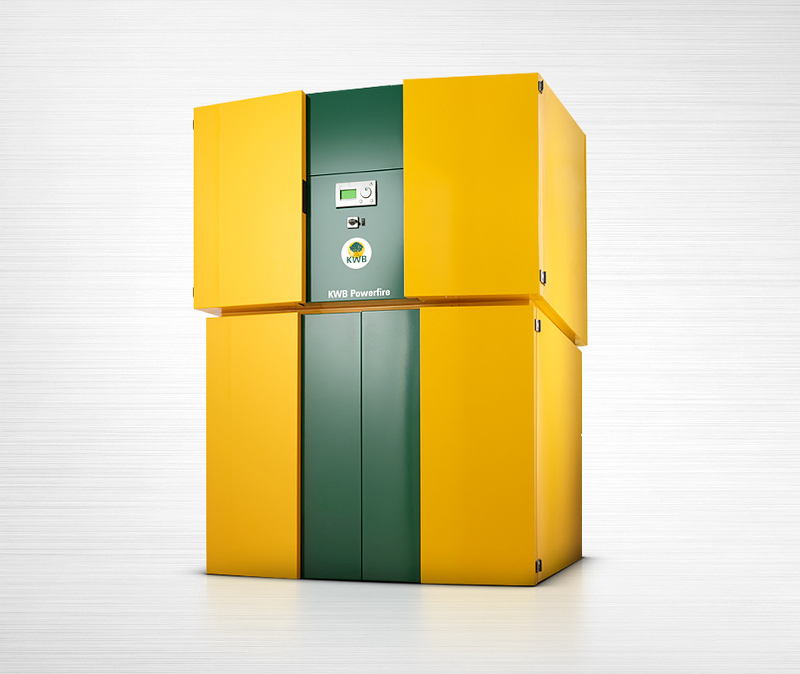 Ranging from 130kW to 300kW the KWB Powerfire is a high quality Austrian boiler designed for wood fuel flexibility.  This boiler can operate on wood chips up to 45% moisture content or wood pellets if the client prefers.  The Powerfire includes the very latest technology such as Lambda probe and automatic ash extraction.  Due to its compact design it is suitable in projects where available space is restricted.  We have installed these boilers throughout the UK in places such as leisure centres, schools, government buildings and garden centres.
Specialising in medium to large-scale installations, we are in the unique position of being able to offer you a complete package to meet your heating requirements.
Over the last 15 years our team has built up wide experience of designing, installing, maintaining and fuelling heating of a range of sizes for commercial and public sector customers, including:
– Offices
– Swimming pools and leisure centres
– Schools and colleges
– Care homes
– Country hotels
– Retail centres
Our in-house installation-engineers are fully approved and trained in electronics, plumbing and electrical work, and have installed boilers throughout the UK and Ireland.
Our boiler systems incorporate the highest level of safety features and are exceptionally technologically innovative. They are self-cleaning and have the capacity to control numerous heating circuits. A standard feature is a remote monitoring system, which alerts us if a fault has occurred by sending us an SMS message, thereby minimising the response time of our service personnel.