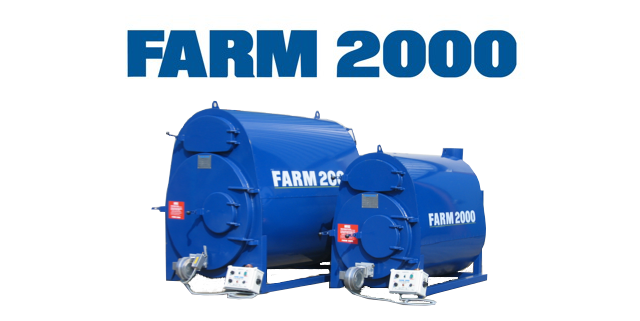 Farm 2000 boilers are designed to operate heating, hot water and hot air systems through the controlled combustion of biomass and other clean waste products such as cardboard.
Many of these contain volatile gasses (half Equipped to cater for the very specific heating needs of the agricultural sector, we can provide a cost effective and innovative solution to energy problems.of the calorific value) requiring high temperatures for combustion. The boilers therefore have refractory linings to the door and chamber roof with a unique 2-stage combustion system.
 
Concerns facing the agricultural sector include:
Fluctuations in the cost of oil

Concerns over security of energy supply

High levels of demand and usage of heat

A desire for flexibility and the use of a combination of biomass fuel sources.
We draw on years of expertise to design and implement solutions which are flexible enough to run on a variety of biomass fuels. These solutions will help stabilise energy costs and shield you from the volatility of the world's oil markets.

Farm 2000s are unique in their large loading capacity.